Assunta Matassa
f501-c002
Phd: 29 th cycle
Matriculation number: 758199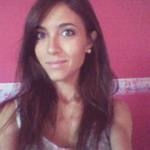 Phd thesis
The concept of smart space characterizes a physical place where people and technologies cohabit and continuously exchange information in order to create an interactive space where people's needs and requests are satisfied in an intelligent way. Focusing on the importance of space in people everyday life, there are several studies that highlight how human beings establish a deep relation with the physical environment in which they live and how, in turn, the environment influences the creation of their own identities and personalities. Being part of a space stimulates the creation of an emotional bond and a relationship based on the exchange of information and feelings with what is occurring in there.
Introducing technologies in everyday environments makes it harder to main- tain these relationships. However, there are many scholars interested in intro- ducing technologies in spaces in order to make them smart. In this view, they adopted a top-down approach to characterize a smart space. However, this ap- proach emphasizes the distance between people and space and makes it impos- sible to maintain an authentic relation between people and space. I propose the adoption of a user-centred design approach to achieve a new characterization of smart spaces based on people needs and requirements and in which smartness is related to the capability of creating a personalised space that enables a deeper and emotional bond between an individual and the space itself.
The main aim of this work is to characterise a personalized smart space as a an entity where human bodies, the space itself and the smart objects in it create a real interactional network which can increase the quality of people everyday life according to the needs, preferences and requirements of each human being that lives inside it.
Research activities
HCI, Wearable Computing, Body Experience, Multisensory Experience, Gestural Interface, Ubiquitous Computing, Internet of Things.
Mobile App Design.
Usability.