Dott.ssa Komal Florio
INFORMATICA
Phd: 33rd cycle
Matriculation number: 288888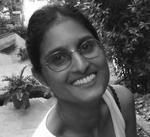 Contacts
Ufficio 26
Dipartimento di Informatica
Università degli Studi di Torino
Via Pessinetto 12
10149 Torino (TO)
Tutor
Valerio Basile
Prof.ssa Viviana Patti
Curriculum vitae
Curriculum Vitae
Research activities
Research activity
I am a PhD Student at the second year and my current research activity lies at the intersection of traditional NLP for sentiment analysis, social media mining and statistical analysis for demography. More specifically I aim to use NLP techniques, combined with statistical analysis to detect and describe hate speech phenomena on Social Media in Italy, with a focus on immigration and immigrants integration issues.
My focus for the first year were
manual annotation of linguistic data
design, evaluation and optimization of crowdsourced annotation tasks for highly subjective tasks in linguistic data annotation
For my second year my research topic include
disagreement measures for highly subjective crowdsourced annotation tasks in linguistic data annotation
optimization of demographic indicator for the measurement of immigration integration in Italy
Conferences, PhD Schools
During my first year as a PhD Candidate I attended the followings:
CLiC-it 2017, 4th Italian conference of computational linguistics. Rome, 11-13 Dec 2017
BISS 2018 . "Provable Security for low level execution platform".Bertinoro, 13 - 16 march 2018
WebSci'18, 10th ACM Conference on Web Science. Amsterdam, 27 - 30th May 2018
Lipari school on Computational Complex and Social Systems. "From swarm intelligence to digital democracy: new tools for a complex society". Lipari, 19-25 July 2018
AI-DLDA: International Summer School on Artificial Intelligence. Udine, June 2018
Publications
K. Florio, "Cyber hate against immigrants: an Italian case",in Proceedings of the 2018 ACM on Web Science Conference (WebSci'18).ACM , New York, NY, USA.
Invited Talks
In May 2018 I was invited to present my paper"Cyber hate against immigrants: an Italian case" and a related poster at the PhD symposium co-located with WebSci'18 in Amsterdam.
Other Activities
In October 2018 I served as local volunteer at CIKM 2018 "From Big Data and Big Information to Big Knowledge"